Welcome to Iris of Sissinghurst
Iris of Sissinghurst is run by Sue Marshall and is a specialist nursery for Tall, Intermediate  & Short Bearded Irises, Sibiricas, Ensatas & many other Iris  for all situations.
You can order our Irises directly online now or you can still order by mail. (follow the links at the right to our catalogue and mail order form.)
We will send out our Iris at most times of the year when we are confident they will arrive in good condition. Please note we do not send out plants whilst in flower .
We  have a number of exclusive Irises for sale all bred and raised in Kent. See our Kent Iris page for details.
We are now giving talks to horticultural and other local societies,See our Talks page for further details or phone to book.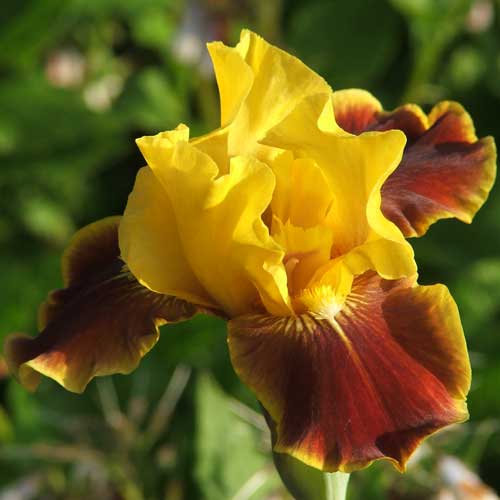 Please note telephone number for the nursery is 01622 831511
The Kent Garden Show is being held at Detling Showground on A249 over the Bank Holiday weekend Sat 27th-Monday 29th May. This show is the premier annual garden show in the county of Kent and is always held over this annual bank holiday. The event includes outside...
read more
Although we are still very happy to still  take orders ,I'm sure most customers are aware that it is very difficult to send out iris once they are either in flower or advanced bud and that we cease most  mail order for a few weeks during May/June to restart once we...
read more
Terms & Condition and Privacy Policy
Please feel free to review our Terms & Condition and Privacy Policy using the button below.
View