Welcome to Iris of Sissinghurst
Iris of Sissinghurst is run by Sue Marshall and is a specialist nursery for Tall, Intermediate & Short Bearded Irises, Sibiricas, Ensatas & many other Iris for all situations.
You can order our Irises directly online now or you can still order by mail. (follow the links at the right to our catalogue and mail order form.)
Visitors are always welcome at the nursery by appointment. Just phone first and we are always pleased to see visitors.
We will send out our Iris at most times of the year when we are confident they will arrive in good condition. Please note we do not send out plants whilst in flower .
We have a number of exclusive Irises for sale all bred and raised in Kent. See our Kent Iris page for details.
We are now giving talks to horticultural and other local societies,See our Talks page for further details or phone to book.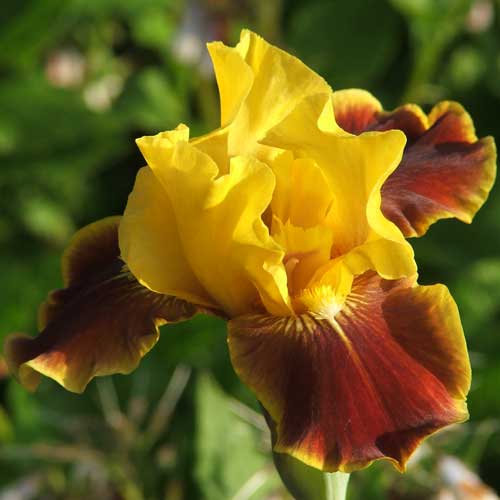 Please note telephone number for the nursery is 01622 831511
We will be holding our annual Open Day on Saturday 7th September between 10.00-4.00. There will be new stock of Iris freshly potted up for sale as well as some bargains! Expect some new varieties as well as the return of some old favourites. Advice freely available ....
read more
Apologies to all customers who have been trying to contact us by telephone over the last few days. Unfortunately due to an electrical problem  which affected our telephone system all messages left from June 7th until Thursday 13th have not been recorded. This...
read more
Terms & Condition and Privacy Policy
Please feel free to review our Terms & Condition and Privacy Policy using the button below.
View